Why Character-Building Matters For Teens
Teenagers who have drive are teenagers who have a strong sense of self and the confidence to go after what they want because their character has been built up by learning and support.

Date: 7/27/2022 4:29:48 PM ( 7 mon ) ... viewed 44 times
Taking anything too seriously can lead to a rigidity that causes defeat where a no less determined but less fixed perspective may have warranted the desired outcome. Teaching teenagers to have a spirit that perseveres in the face of obstacles is necessary for life. But how should a parent go about this? Ultimately, it comes down to character-building.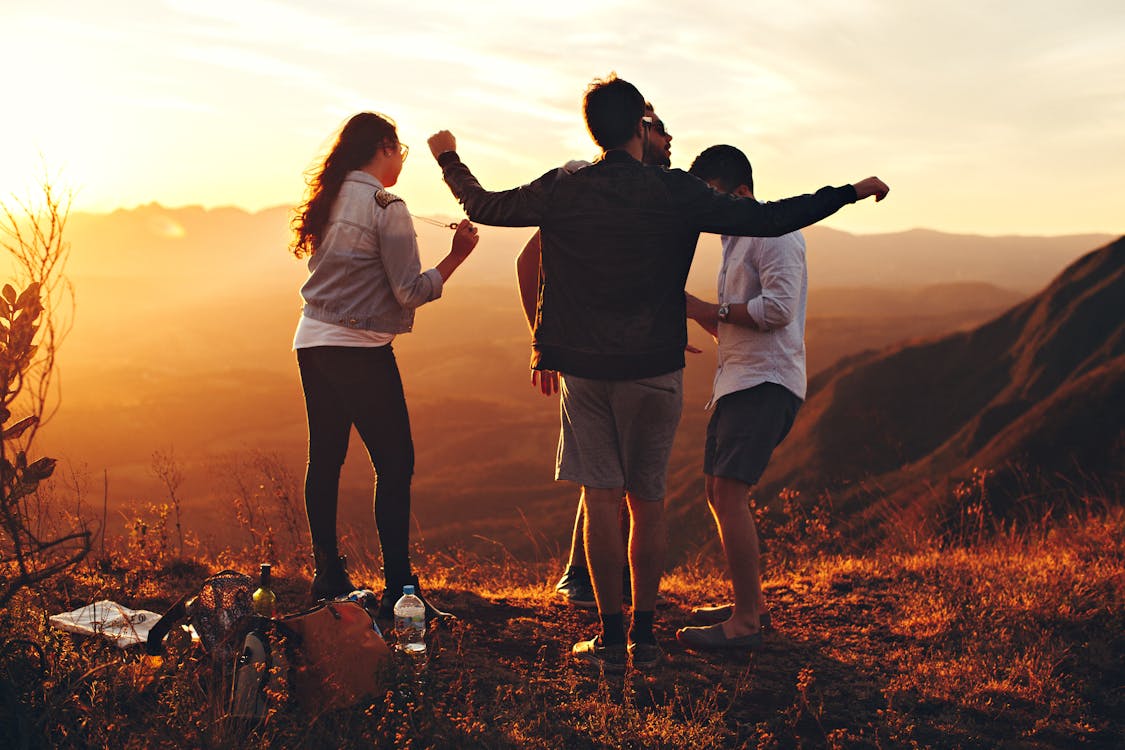 Make Them Read
In adolescence, a large part of who a teenager is and will be is already formed in terms of personality, disposition, and habits. This does not mean, however, that there is not still a large amount of shaping left to do. There is also room for undesirable habits to be unlearned. Teenagers are still incredibly susceptible to influence--both positive and negative--which means that adolescence is a critical time to find ways to impact them for good. A method that is simple yet effective is reading. Books have so much power. They can instruct, inspire, teach, and encourage. For instance, the book 7 Habits of Highly Effective Teens is a great way for parents and teenagers alike to learn what it takes to develop and maintain good habits. Reading a variety of texts can teach teens critical skills and inspire resilience that enables them to persevere through challenges. Parents who encourage their teens to read are contributing to building their character, and those who read texts with their teens can directly contribute to the impact a text has on their teens.
Let Them Practice
The grit that makes a person determined and that is necessary to persevere in the face of adversity is learned. Sure some personality types are more prone to a certain level of determination, but even teenagers with those personality types must learn how to apply their natural tendency appropriately and effectively, whereas other teens may need to develop their determination. Reading about people with drive and determination is important and helpful, but experiencing the need to apply those skills is also necessary. The opportunity for developing and practicing these skills only comes when teenagers are required to do hard things. Setting out to do something that is hard stretches people past their level of comfort and into new territory. It is in the new territory and that uncomfortable place that learning and growth happen. And the learning and growth that occurs helps to instill the ability to press on in the face of adversity or even after failure.
Allow Them Fail
Additionally, to instill a drive in teens, it is necessary to let them take responsibility for themselves and that also means they must be allowed to fail. But, and this is critical, there must be adults there who support teenagers, who teenagers know believe in them regardless of failure, and who will be there to help them get back up after a failure. Teenagers with the most drive are those who are secure in who they are because they have had the gift of love and support.
Have Others Help
One of the best ways to further build and develop a determined spirit in teens is to involve other adults. Having a web of supportive and encouraging adults gives teenagers more security to undertake challenges that further build their character. Teenagers need a supportive network of adults so that the responsibility does not rest on the shoulders of only one or two adults. This is a burden that is almost impossible for one or two people to bear. But it is a responsibility that grows lighter the more people there are carrying it. Teenagers who persevere tend to have a safety net of people who love them and who they know--at least subconsciously--are there to catch them when they fall.
Drive is fundamentally an extension of character. Instilling drive in a teenager is not about pushing them and urging them not to give up--although that has its place. It is about helping develop their character and making them strong people who have the courage to go after things and to take risks. Teenagers who have drive are teenagers who have a strong sense of self and the confidence to go after what they want because their character has been built up by learning and support.
Add This Entry To Your CureZone Favorites!
Print this page
Email this page
Alert Webmaster