4 Tips For Starting a Job As a Fine-Dining Waiter
Here are a few of the common skills required of waiters at these high-end establishments.

Date: 9/18/2021 6:26:41 AM ( 13 mon ) ... viewed 78 times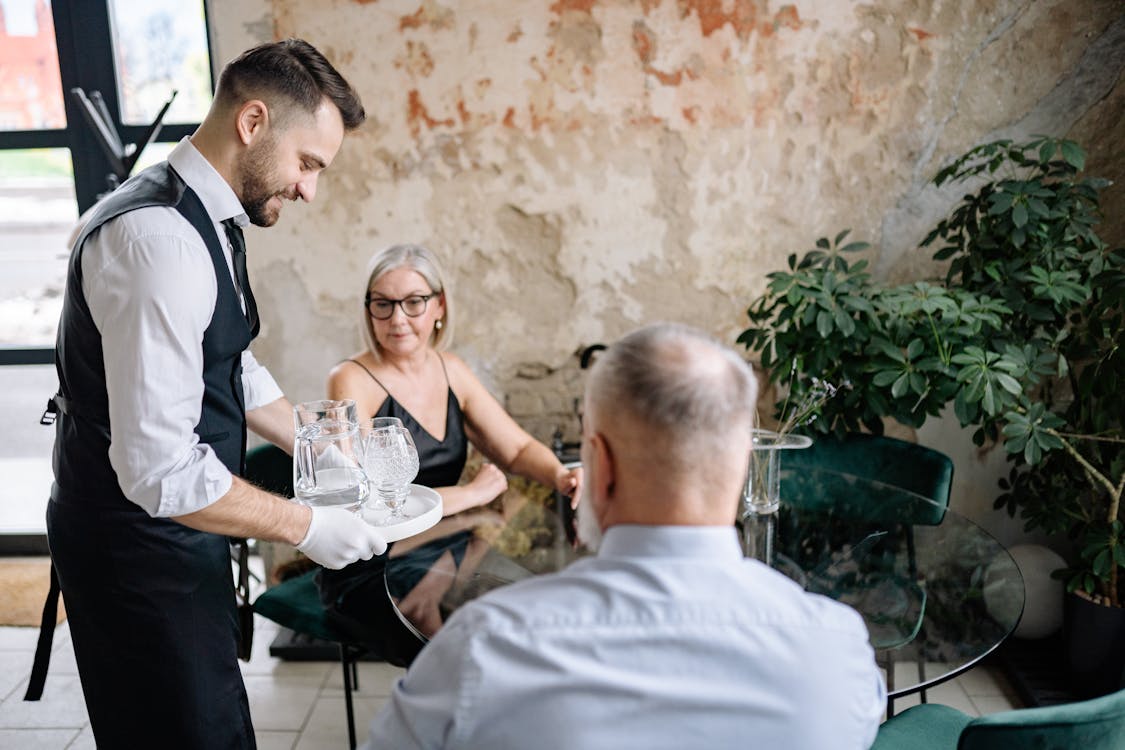 Whether you've been working in the food industry for a while or are just now looking for waiting jobs, being part of the staff at a high-end restaurant is probably different from what you've experienced in the past. A lot more is expected of the wait staff, both from your employer and from any potential diners. Here are a few of the common skills required of waiters at these high-end establishments.
1. Identifying a High-End Restaurant
You might be wondering if your current job counts as a "high-end" restaurant. Generally, a restaurant that qualifies as fine dining will have an aura of sophistication and class which carries over to every detail of the experience, from the decor to the restaurant equipment to the menu design. The food being served is gourmet and there will most likely be one or two extremely expensive and "rare" dishes on the menu.
The wait staff will give detailed descriptions of menu items and offer wine pairings for each dish. Everyone, from the chefs preparing the food to the servers, is expected to have an in-depth understanding of the menu and everything on it. This can get really complicated when the menu is constantly changing, which it usually is in fine-dining establishments.
2. What is Expected of Fine-Dining Waiters
Whether you're job hunting or were just offered a position at a fine-dining restaurant, you're probably a little nervous and wondering what exactly is expected of you. Each restaurant will have its own training procedures and specific rules to follow, but there are a few things every waiter can expect to be asked.
First of all, it's important to remember that the wait staff acts as the representatives of the restaurant itself. The way you present yourself is a direct reflection of the establishment, so you'll be expected to be well-groomed and polite. Rather than the casual banter permitted at a burger joint, interactions with diners at a high-end restaurant should be more formal and to the point. Those looking for a fine-dining experience will expect this type of interaction and will appreciate your professionalism.
3. Getting Educated
If you've gotten hired for a waiting job at a high-end restaurant, one of the best things you can do to prepare for your first day on the job is get educated on all the food and wine offered at the restaurant. See if you can get your hands on a menu or find one online, as well as the wine list. Do some research on ingredients or terminology you don't understand, and even make flashcards to help yourself remember as you go.
If your restaurant expects you to have the menu memorized, start right away drilling yourself. It could even help to set up a mock trial of a dinner service, where a friend could ask questions and make orders for you to remember. Being well-prepared will help you avoid excessive nerves and is sure to impress your new employer.
4. Stick With It
One of the toughest parts of a new job is getting past that initial period where you're a total beginner. You might dread going into work and feel exhausted at the end of each shift. And there are definitely situations where a job simply isn't a good fit and it's better to cut your losses right away. But working at a high-end restaurant is one of those jobs that can become second nature if you stick with it long enough. If you're feeling like it's too much for you, try speaking to other wait staff to see how long it took them to feel comfortable. Even the most experienced waiters had their first day at some point, so don't get discouraged and try to stick it out for a while. Working in restaurants is a great way to build skills for other careers, and can be a lucrative and exciting career in itself.
Add This Entry To Your CureZone Favorites!
Print this page
Email this page
Alert Webmaster