Plant Your Dream Grow! Grow! Grow! Update!
Plant Your Dream Grow! Grow! Grow! Update!

Date: 10/27/2017 7:19:03 AM ( 5 y ) ... viewed 947 times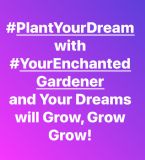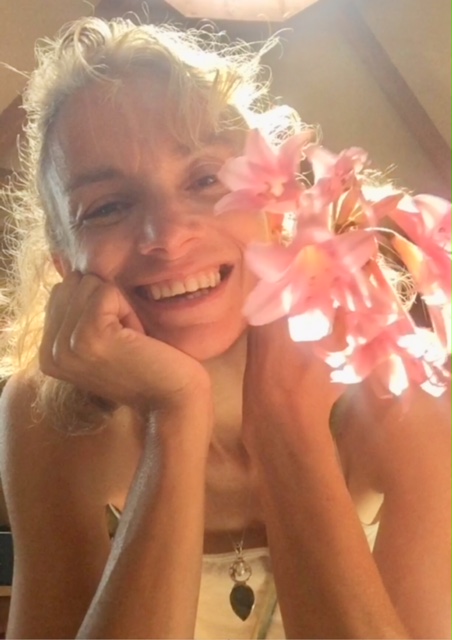 Adrienne Prince, Summer 2017






All I am asking is 144,000 well connected ENchantedGarden Club Members to grow 1000 years
Of Peace

Good partnership means a lot. I hired Adrienne Prince a number of months ago as my assistant to aid me in my natural #CancerCure Journey.
The job has been 24/7 many times and included her assisting me to get to in Santa Rosa in support of the The National Heirloom Exposition that will be held next National Heirloom Exposition (8th Annual) Tues-Wed-Thurs, Sept 11-12-13, 2018.

Adrienne and I were already living in the same house together in the Enchanted Garden Intentional Community San Diego.

We left on a six week trip, that included spending near two weeks in retreat on the Frey Organic Winery & It's #PrimroseBiodynamicModelFarmProperty.

We left two days after I was diagnosed with a Renal Cell Carcinoma by the doctors at UC San Diego Moores Cancer Center.

A student of Dr. Bernard Jensen, an elder in the healing arts who recovered once in his elder years from cancer through natural approaches, I have been determined to apply every remedy possible in my journey.

I call my Journey #HealthComesToSanDiego.

I do not want to draw a direct correlation between any of the practices and remedies I am using. I can only say that I profounding believe, as Dr Bernard Jensen believed that I am a Nature Boy. I believe I am beloved by nature and that my Soul guides me toward what I need to do next.

Next up, at this writing is the Pacific College of Oriental Medicine - San Diego organized #pacificsymposium2017, a most remarkable public event where Adrienne and I will #PlantYourDream at the Conference Altar as well as celebrate some of the products of my sponsors.

Through Adrienne's Team GAIA! #GeniusSession Coaching I am more convinced than ever that I will fulfill my intended dream to help grow 1000 Years of Peace through inspiring a connected network of 144,000 Enchanted Garden Club Members To live their dreams with support of nature behind them.

Adrienne helped me edit a free download called "How to Plant Your Dream." This intended ebook is currently offered to guide the many receiving one of 10,000 freely given #plantYourDream Seed packets donated to my Campaigns by Baker Creek Heirloom Seed Company & Bob Quinn Of KAMUT international.

Through our upcoming certification process, I conceive Club Members seeing themselves as #YourEnchantedGardener.

Much more to say...
Keep tabs with my Health journey on this Leslie Goldman #YourEnchantedGardener #PlantYourDreamBlog.

#PlantYourDream with #YourEnchantedGardener and Your Dreams will Grow, Grow Grow!

"In the midst hour of my dark hour, I awakened to realize there's nothing wrong with me. I'm the form this beloved universe created for this moment to evolve itself." Moment of Awakening http://www.curezone.org/blogs/fm.asp?i=2378072 #CancerCure Journey. #RekindlinOfFaith http://www.curezone.org/blogs/fm.asp?i=2379974

sig: The Enchanted Garden Mobile's Journey To Win Back Our Sacred Seeds is now in Southern California.





Join the Enchanted Garden Club and make a financial or barter contribution to support this Journey.

http://plantyourdream.net/?page_id=16019

How to Plant Your Dream http://plantyourdream.net/?p=21492

Written oct 27, 2017
4:15 am Posted

##

Add This Entry To Your CureZone Favorites!
Print this page
Email this page
Alert Webmaster